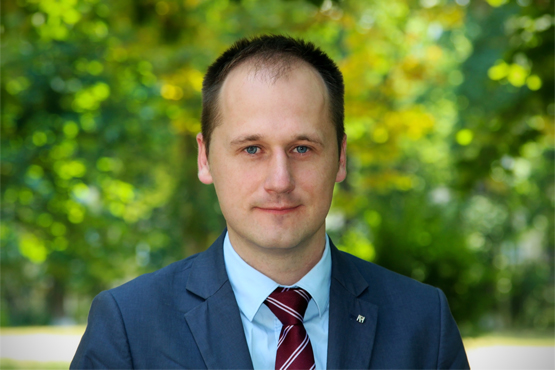 Oleg Nesterenko
Oleg Nesterenko is a graduate of Kyiv-Mohyla Academy (Finance) and V.N. Karazin KhNU (International Economic Relations), alumna of the academic programs FLEX and VISBY. Works on the project of British Council "English for civil servants involved in the process of European integration" (Verkhovna Rada of Ukraine, Administration of the President of Ukraine, Diplomatic Academy of the Ministry of Education and Science of Ukraine) and is an expert in the field of good governance, higher education and vocational education. Oleg was in charge of educational projects that were conducted with the support of WWF and Erste Stiftung, Swedish Institute, American Councils and local initiatives in Ukraine. Since October 2014 he is the head of NGO Urban Forms Center.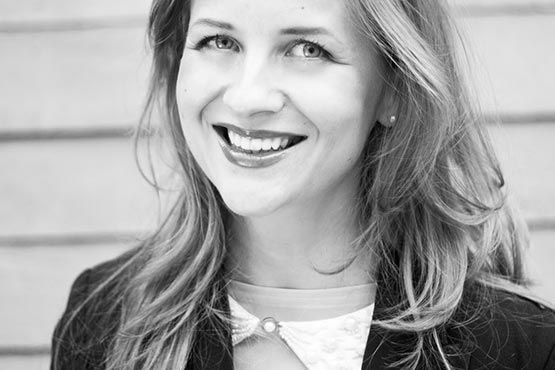 Ievgeniia Gubkina
Ievgeniia Gubkina is an architect, architectural historian, curator of architectural and art projects, educational events. She is a co-founder of the NGO Urban Forms Center and women's avant-garde movement Modernistki. She graduated from Kharkiv National Academy of Municipal Economy with a Master's degree in urban planning. She developed and guided the tour "Linear City" in Kharkiv. Since 2012 she has been a consultant for Ukrainian Weeks of Constructivism in Zaporizhzhia. Participated in conferences and gave lectures in Vienna, Berlin, Rotterdam, Tubingen, Chicago, Yerevan, Gdynia, Vilnius, Moscow, Cambridge, Dunaujvaros, Florence and in many cities of Ukraine. Ievgeniia is an author of a number of publications, including articles in "Architekturführer. Kiew" (DOM Publishers), "Utopia & Collapse: Rethinking Metsamor" (Park Books AG), ERA21, The Calvert Journal, Springerin, RGOW. In 2015 her own book "Slavutych: Architectural Guide" was published by DOM Publishers in Germany. She is a co-author of the study and the book released in 2019 "Soviet Modernism. Brutalism. Post-Modernism. Buildings and Structures in Ukraine 1955-1991".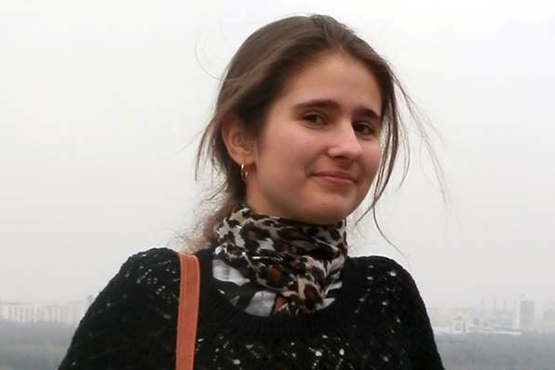 Anastasiya Bozhenko
Anastasiya Bozhenko is an urban historian. She graduated from the Faculty of History at V.N. Karazin Kharkiv National University, where in 2018 she defended her Ph.D. thesis "Formation of Urban Lifestyle in the Second Half of the 19th - Early 20th Centuries (Based on Kharkiv Materials)". Co-author of Industrial Kharkiv online project. She teaches at the Ukrainian Studies Department of the Faculty of Philosophy at V.N. Karazin Kharkiv National University. Research interests: historical urban studies, social history, history of Ukraine.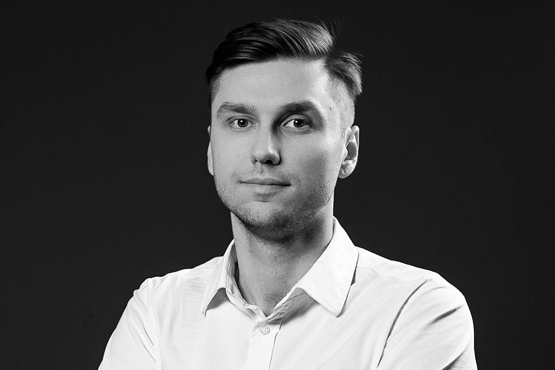 Dmytro Sysoiev
Dmytro Sysoiev is a graduate of Kharkiv National Academy of Municipal Economy (Accounting and Auditing). Has worked as a financial consultant for small business since 2006. He taught "Management Accounting" and "Financial Activities of Enterprises" at O.M. Beketov National University of Urban Economy in Kharkiv (2010-2015). Organizer of cultural events, founder of "Riot Gigs" and "Fresh Wave" creative associations (2009-2011). Since 2014 he has worked as a project coordinator and financial manager at NGO Urban Forms Center. Since 2017 he is a coordinator of the Czech Center in Kharkiv.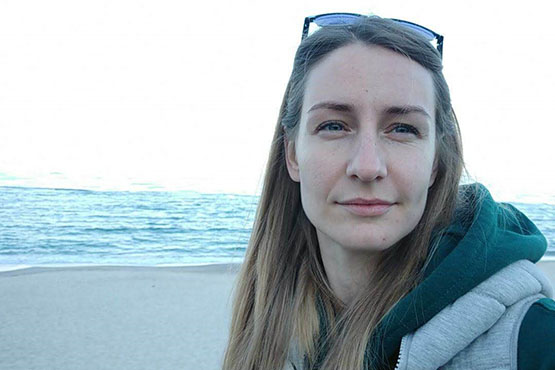 Oksana Kushnirenko
Oksana Kushnirenko is an urbanist, legal expert and public spaces researcher. She received a master's degree in law in National University "Odesa Law Academy". Since 2009 she provides legal consulting for private entities, which work in logistics, agriculture and construction. From 2016 she worked as a project manager in construction sphere. In 2019 she founded Crossroads social initiative, aimed at providing services of research and design of urban public spaces. She made proposal for amendments for to State sanitary rules and rules for maintaining settlements territories, to State building codes Б.2.2-5:2011 "Improvement of territories".
Kateryna Kublytska
Kateryna Kublytska is a practicing architect and restorer, laureate of the State Prize of Ukraine in Architecture (2011). Graduated from Kharkiv National University of Civil Engineering and Architecture.